lebkuchen @ Q-Bake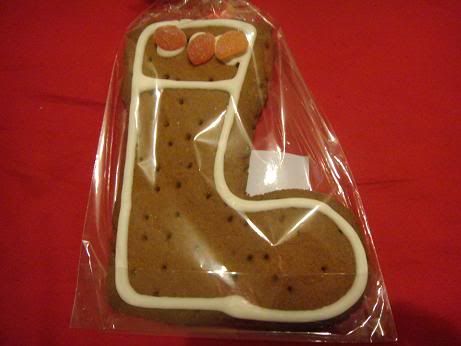 Sugar and spices & gingerbread cookies -- nothing evokes the Christmas spirit more. I wanted to keep it for a while and hang it on my walls but alas, I was too hasty and ate it the same day.
Address: 1250 Xinzha Road x North Shanxi Road, Shanghai
TEL: 6075 1078
Style: Bakery
(Multiple locations in Shanghai.)
cinnamon crumb cake @ OMG!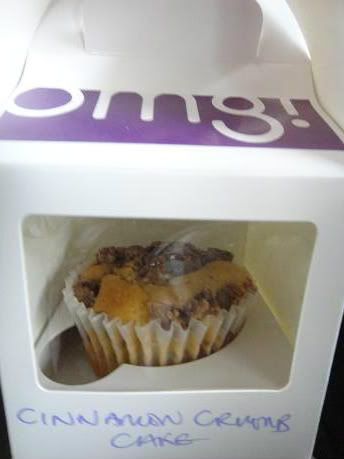 Oh My Goodness is "an organic cupcakery" and yet another out-of-home business run by some expat woman (Jenna Suharto, formerly of Brooklyn). The cinnamon crumb cake was more like a mini-muffin ("mini" being the key word here), neatly tucked away in its own box. Bigger is definitely better here.
Address: N/A
TEL:
139 1876 6874
Style: Delivery
apple pie @ Claire's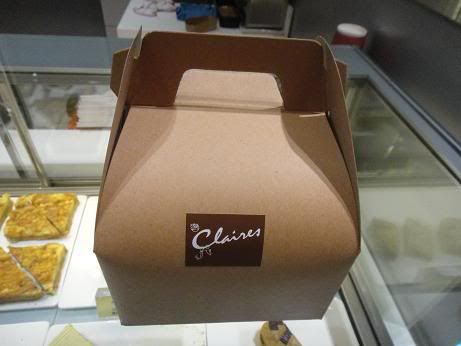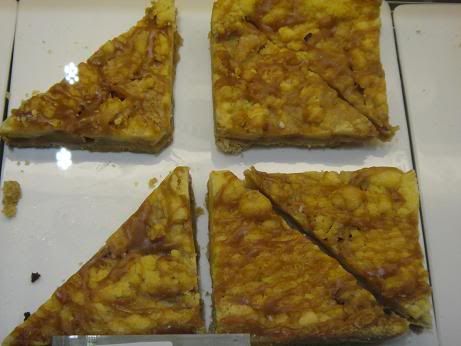 For a bakery production, it was spectacular. Huge chunks of apple with cinnamon sprinkles all over. Cold, yes, but hearty. Each triangle could have been a meal in itself.
Address: Reel Kitchen B2 Floor, 1601 West Nanjing Road x Changde Road, Shanghai
TEL: 2230 9788
Style: Food court stall
banana pudding @ Southern Belle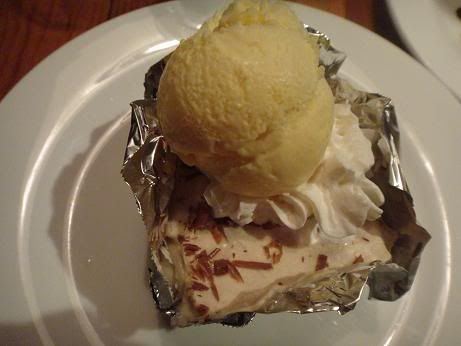 Had a real sit-down meal for the first time in a month at Southern Belle last month. While the banana pudding had a distinctly banana flavor to it, I preferred C.'s pecan pie (no pic). The whipped cream was rather bland, and there was too much sponge cake underneath. I didn't even touch the ice cream.
Address: 433 Changle Road x Xiangyang Road, Shanghai
TEL: 5403 3218
Style: American
froyo bursts @ Babela Cafe
I have no idea what to call this. It's basically yogurt-flavored soft serve ice cream topped with sweetened taro and orange balls that explode in your mouth. No, those balls are not ikura. No, they are not gumballs. They are not filled with liquid. They are tasteless (slightly sour? tangy? salty? -- I don't even remember) and simply explode in your mouth. Fun to eat, though kinda pointless.
Address: Raffles City B2 Floor, 268 South Xizang Road x Fuzhou Road, Shanghai
TEL: ?
Style: Food court stall
(Multiple locations in Shanghai.)